Share:
---
Swan Lake Resort -Plymouth, IN
Northern Indiana's Top Golf Resort
By Deb Patton
Just around 100 miles from Chicago, Grand Rapids and Indianapolis, Swan Lake Resort and Indiana National Golf Club feature two championship courses - the Black and the Silver. When I first set foot on grass, I was forced to pause and reminisce of years gone by. When going out was an event and people dressed for the occasion. I should have been walking down the fairway with Bobby Jones as we had been transported in time to 1920's golf in this pristine park like setting, complete with wooden bridges, small tee boxes and undulating greens.

Each course plays to an approximate yardage of 5400 with run up areas to the greens, no forced carries and very few bunkers. A fact I missed but Andrew Kitchen, Assistant Golf Professional, quickly pointed out when I asked him why women like the property. Director of Golf and General Manager, Pat Bayley shares his thoughts on why the fairer sex travels to Plymouth. "I really think they like the variety of different holes. Some holes provide an extreme challenge from a playability side and some provide a scoring opportunity. I think because we offer a risk-reward on a few holes from the forward tees that the women can take a chance and challenge their games," said Bayley.

Challenging your game is not limited to the golf courses at Swan Lake Resort. Home to the United States Golf Academy, you can quickly kick it up a notch by spending time with their top-notch PGA instructors. With five different programs to choose from including the opportunity to build a custom lesson package, you are sure to leave here better than you came. The Core Golfer Program can accommodate all player abilities. With a 4:1 student/teacher ratio, attendees get a tune-up on all facets of their game. Want something more personalized? Opt to "Build your own Premier Package" - you pick the time and the topics. The latest in teaching technology is abound from the TrakMan, PuttLab, custom equipment and ball fittings to video swing analysis.

Recognizing that women are important to the game, the Academy came up with a Women's Strategy. I remember when I first started to play. I was at the driving range with a male friend of mine. One of the first questions he asked was "can you hit your clubs different distances? My wife can't. She hits all of hers the same, why does she need 14?" Teaching women golf is like a man learning to needlepoint. They get that at the Academy. Our bodies, abilities, and age we take up the game are way different than men. This strategy uses game analysis with the player and instructor developing an equipment configuration that fits the individual. I don't have enough room to tell you all this program can accomplish but I can tell you the benefits are as personal as choosing a pair of shoes. "The strategy is an individual one and is different for each player we assess. Once the strategy is established, we encourage the player to not deviate from it, but go back to the strategy as they struggle with their game. The success is in the understanding and simplicity of the concept," explained Bayley.

Strategy and golf aside, we must not neglect the rest of our bodies. As golf might feed our souls, massages, facials and body wraps feed our spirit and fallin' off the bone ribs fill our tummies. While at Swan Lake you must take an hour or four to visit the world class spa and dine in Sam Snead's Tavern & Grill.

There are a multitude of Stay & Play packages offered by the resort and Academy. Information can be found at www.swanlakeresort.com or by calling the resort 1-800.935.5616 or Pro Shop 1-800.935.5545.


Article Tags: Swan Lake Resort
Revised: 12/17/2010 - Article Viewed 24,382 Times
Share Comment
Written By: Deb Patton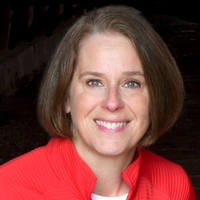 Deb Patton is the Women's Contributing Editor for Midwest Golfing Magazine. Her niche is writing unique stories that will help women enjoy the game at a higher level. Deb took up the game in 1992 and now plays to an 18 handicap. In fact, she shot 89 (her first round below 90) in 2008 at Erin Hills. She bested her career round by three strokes multiple times in 2009 and looks forward to breaking the 85 barrier in 2010. Besides golfing, Deb is an avid reader, culinary wiz, and also enjoys traveling.

Like Us For Local News and Specials