Share:
---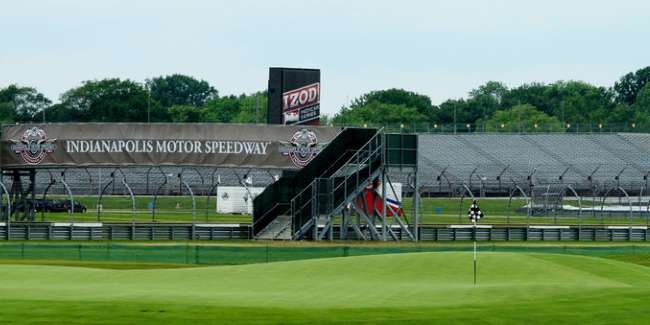 Brickyard Crossing Golf Club Review
The Confluence of Golf and Auto Racing
By Mike May
Ladies and gentlemen, start your golf carts! That is an appropriate message for any foursome that tees it up at the Brickyard Crossing Golf Club in Indianapolis, Indiana. This 18-hole stretch of championship golf is named in honor of its more famous sporting neighbor, the Indianapolis Motor Speedway (aka, the Old Brickyard).

While it's safe to say that while Pete Dye's most famous golf design is probably the Stadium Course in Ponte Vedra Beach, Florida, the annual home of The Players Championship, one of his most innovative creations may well be the Brickyard Crossing which sits in the shadows of the grandstands of the Greatest Spectacle in Racing. Yes, it's a blend of golf and motor sports. This golf course sits inside and outside of the Indianapolis Motor Speedway, the site of the Indianapolis 500 and NASCAR's Brickyard 400.

The Brickyard Crossing Golf Club has 14 holes situated on the outskirts of the Speedway and four holes that are located within the infield of the Racing Capital of the World. Those four golf holes are a hop, skip, and a jump away from Gasoline Alley. And, to reach those four infield holes, you must drive your golf cart through a tunnel which is under the actual race track. To add to the authenticity of the experience, each flag on every pin is a black-and-white checkered flag with the logo of the Indianapolis Motor Speedway sewn across the flag. So, when you play Brickyard Crossing, you get 18 checkered-flag experiences. Everybody is a winner at Brickyard Crossing!

It's worth noting that space is not an issue at the infield of the Indianapolis Motor Speedway. It's so big that there's room to place Churchill Downs, Yankee Stadium, the Wimbledon tennis facility, the Roman Coliseum, and the Vatican City in the infield. In the case of Brickyard Crossing, it's holes eight, nine, ten, and eleven - one par three and three par fours. As you would expect, since you make the turn inside the Speedway, the snack shop near the 10th tee is called "The Pit Stop."

"As a race fan and a golfer, I still get goose bumps when I pull into the parking lot," said Curt Schmidt of Indianapolis.

"It's a unique venue. You have never seen anything like it," says Jeff Schultz, golf professional at Brickyard Crossing. "We have 14 playable holes and four finishing holes where you have to bear down. This is a serious test, but it won't beat you up. It's a typical Pete Dye layout."

As you play holes 1-7 and 12-18, the grandstands of the Speedway are always lurking in the background, but they never impact play. Three of the most memorable holes are #7, #8, and #18. The 7th hole, the first hole inside the Speedway's infield, is a par three which is from a perched tee to a raised green.
From this tee, there's 360-degree view of the Speedway which is jaw-dropping. The 8th hole is a terrific par four which has a large unnamed lake bordering the entire fairway and the green. When standing on the tee, you must determine how much of the lake that you want to carry before finding the fairway which has a slight right-to-left slant to it. On the 18th hole, a historic barn, which sits in the distance beyond the green, is your target off the tee. In many respects, this barn is a tribute to Indiana's strong agricultural roots.

While you can get somewhat carried away by the blend of golf and motor sports, it's important to remember that Brickyard Crossing is a fun layout with more than one way to save par on every hole. It truly is a golf 'package' which features 18 memorable golf experiences. Not every golf course can make that claim.
"It's a great golf course, from beginning to end," says Kurt Wieneke of Indianapolis. "Those four holes in the infield are well-designed. They will excite and energize any golfer. If you like golf and racing, it's a pilgrimage that you must make."

Generally speaking, Pete Dye's design philosophy at Brickyard Crossing gives each golfer lots of room off the tee and many different pin placements on large, undulating greens.

Make plans to play the Brickyard. It's one of Indiana's top courses and deservedly so, but avoid the temptation of visiting Gasoline Alley. No golf carts are allowed!

Revised: 10/28/2015 - Article Viewed 20,023 Times - View Golf Course Profile
Share Comment
Written By: Mike May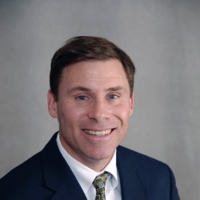 Mike May is a Wellington, Florida-based freelance golf and sportswriter, who is also a 25+ year public relations and communications executive in the sporting goods industry. He is also a veteran high school soccer official, an experienced high school basketball coach, an avid athlete, a part-time personal trainer, and a passionate golfer who is forever in pursuit of Old Man Par. He is a member of the Golf Writers Association of America.