Share:
Lafayette Indiana Golf - Indiana Jonesing for Great Golf
By Deb Patton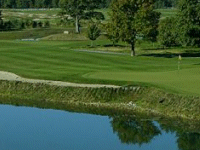 At the hub of activity in the early days of North America, the Wabash River served as a major trade route from Canada through the Great Lakes to the Gulf of Mexico via the mighty Mississippi. In fact, the river was of paramount importance as it was fought over during the French and Indian War. Recognizing the value of the location near the River, William Digby purchased the land that is now Lafayette. Today, Lafayette-West Lafayette, Indiana continues to flourish due to several factors but one of them is sure to be the golf. I've recently learned of five phenomenal golf opportunities the area.

Lafayette - West Lafayette is home to several hidden gems in the heart of the Midwest. Take the Birck Boilermaker Golf Complex at Purdue University for example. With esteemed pride, they have one of America's finest collegiate golf facilities. Featuring two courses, the Kampen Course and Ackerman Hills offer tournament golf at its best.

The former was designed by Indiana's adopted son Pete Dye. The Kampen Course is of championship caliber; hosting several national events, the most recent was the 2008 NCAA National Championship.

At 7465 yards from the tips, we asked Daniel Ross, Director of Instruction to identify his two favorite holes. His answer, "the two favorite holes are number 14 and 17, although one could make an argument for just about any of the 18," quipped Ross. "On #14, even though the yardage is only 385 yards, it is flanked by water all down the left side of the hole up to and surrounding the green and by long rough on the right side of the fairway. Two very accurate shots are a must. Then you must tackle the difficult undulating green that is very hard to read. The reason why we like #17 so much is due to the intent of the design. It is the second to last hole, a par three shot of about 165-200 yards. Water goes down the entire right side making for a very difficult tee shot especially when the wind conditions are swirling on the tee. Adding further drama, the green is almost 60 yards long, giving the superintendent hole locations that can change one's club selection as much as three clubs! This hole always plays a pivotal role in the outcome of major events," described Ross.

Ackerman Hills is not the forgotten older sibling. Site of the 1961 National Championship, Jack Nicklaus (recently voted the Golfer of the Century for the 1900s) won individual medal honors while Purdue took advantage of being on home turf and walked away with the trophy. Designed by Indiana native Bill Diddle in the early 1920s, with redesigns in 1968 by Larry Packard and further updates in 1998, the rolling hills gave Diddle an easy canvas from which to carve 18 holes. And, playing from the tips gives you 6436 yards of uphill and downhill lies to master. Hole #5 a 502 yard par-5 is a double dogleg right then left. From there, Dan Ross describes what makes this hole special. "What sets this hole apart from others are the hills and lies that one receives after hitting their tee shot. In the fall, this hole is beautiful as it sits in a valley surrounded by trees on both sides of the fairway."

Not only are the hills the feature of this course. The Par-3, 105 yard #13 can be another make it or break-it-hole in tournament play. "Number 13 is a very short par-3. What it lacks in distance it makes up for in drama, as you have to hit your shot over a ravine. Anything short, to the right or to the left of the green will result in an almost definite bogey, and often times double bogey," explains Ross.

Other things to check out include the practice facility and the Pro Shop. As an educational facility, they are committed to the betterment of the game. Lessons and clinics offered from March through October are provided by their professional staff. Complementing their adult programs, the Boilermakers continue to grow the game through their family golf offerings and a series of junior clinics. For more information on the courses check out www.purduegolf.com or call the Pro Shop at 765-494-3139.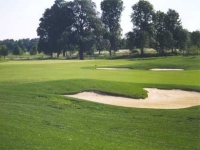 Coyote Crossing in West Lafayette, is a must play with accolades including 4 ½ stars from Golf Digest's 'Places to Play', Golf Digest's 2001 "#1 Best New Affordable Course in Indiana and #7 in the Nation" and the "2005 Indiana Course of the Year" voted by the National Golf Course Owners Association. This Hale Irwin design is a par-72 and plays at 6839 from the tips but offers five sets of tees to accommodate all skill levels. Consistent with Irwin's design philosophies of incorporating the existing environment and land planning objectives, Assistant Golf Professional Shane Weist eloquently describes the property. "Coyote Crossing is an ideal property for a golf course. We have a great mix of wooded areas and rolling meadows with meandering creeks and lakes involved on 16 holes. Hale Irwin took these elements and designed an interesting, challenging, and beautiful golf course."

And challenging is it. With a small, sloped green and a tee shot requiring a 200 yard carry over Burnett Creek, the #7 hole plays only at 338 yards from the Burgundy tees. Shot selection off the tee can be a hybrid, fairway wood or cut driver on this dogleg right. Properly executed you'll have anywhere between 80 and 120 yards in. Shane Weist tells us why he likes this hole. "Even an outstanding approach leaves no guarantee for a birdie because there are no straight putts on this green."

Hole #14 is a 406 yard par-4 and the second most difficult on the course. "I have a love/hate relationship with #14. It is the hardest tee shot on the course. Left is a bunker you have to hook the ball out of to hit the green. Miss the bunker left and you visit Burnett Creek and have no third shot to hit the green. To the right is OB. Hit is straight and you have a middle to short iron to a narrow elevated green that has subtle contours that are difficult to read. Par is a good score on this hole," explains Weist.

Coyote Crossing is a complete golf establishment. Arrive early to warm up at the practice facility, freshen up in the clubhouse locker rooms after your round, and enjoy food and drink in the grill room with friends. Visit their website www.coyotecrossinggolf.com or call 765.497.1061 for more information.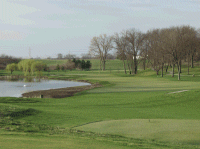 Harrison Hills Golf Club located just outside of Lafayette in Attica, In. is a hidden gem. A William Langford design, the initial construction was complete in 1924 with updates by Tim Liddy in 1996. A compilation of old and new make this track a true golf experience. The original nine were traditional of the time with classic, sloping greens and deep bunkers with hilly terrain. The new nine was blended with the old but feature bigger greens and a more modern-links style of golf. PGA Professional Joel Baumgardner had this to say about the property. "I think what is unique about our course is that it is challenging but a very fun golf course to play. I think all levels of golfers can enjoy our golf course."

Ranked by GolfWeek Magazine in 2008 as the third best affordable course in the State, Harrison Hills has been a part of the community from the beginning. Owned and operated since opening by Harrison Steel, the course was built for the employees. It's that type of attitude that still exists today. "The small town atmosphere and friendly staff makes the golfing experience a complete one," explains Baumgardner. With a driving range, practice putting greens and bunker, this course has contributed to the tradition of golf in the State of Indiana. Since 1999, Harrison Hills has been the open qualifying site and hosted many state and local tournaments.

Holes like number 11 are what bring tournaments to town. A par-4 298 yard hole, it's obviously a risk-reward when looking at the scorecard and Baumgardner agrees. "It's a fun hole. You can pull out the big stick and go for the green, and maybe drive it, or play safe and layup with a wedge in close. The lake down the left side and trees scattered down the right make the big, multi-level green a fairly appealing target. I have made a 2 before and I've also made a 6. It has ruined a many good rounds."

Number 16, the hardest hole on the course, is a take 4 and be happy kind of hole. At 390 yards, the uphill tee shot flies to a well protected fairway flanked by bunkers. The landing area will leave you a sidehill/downhill lie for your approach to an extremely unique green. Baumgardner describes it as very unique. "The center of it is fairly flat but it is sloped all around and if you're short or long it usually rolls over. There are two bunkers surrounding the green and a third about 20 yards short and right hidden by three big mounds making the green seem closer than it really is. It is a very unique and classic hole that is very hard to birdie but is a great hole and probably my favorite on the course."

To learn more about the property, visit www.harrisonhills.com or call 765-762-7274.

Pristine...traditional...premier - all are words used to describe Battle Ground Golf Club located in Battle Ground, In. Newly opened to be public (formerly owned by Lafayette Country Club), you'll experience near perfect conditions from tee to green. Shane Weist, Assistant Golf Professional, further narrates how the course plays. "Battle Ground's generous fairways lull golfers into a false sense of security. Small well bunkered greens provide challenging approaches, as well as interesting short game strategies. Battle Ground Golf Club is the best value in the area."

Battle Ground is a par 72 at 6950 yards from the tips with its strength being the par threes. They are exceptional. Each presents its own set of decisions, but none like number 14. Playing from 148 to 188 yards, #14 has a potential disaster surrounding the green as Shane Weist describes. "The green on number 14 is very long and very narrow. A back pin can add another two clubs. A very long deep bunker on the right side will catch even the smallest error. The view from the tee gives the illusion to bail out left. The left side is guarded by a small pot bunker that is difficult to see. This bunker is extremely difficult to play from but also requires a soft touch to chip or pitch around. Three is a good score on this hole."

I don't usually play a course backwards, but #13 also warrants mention. The toughest hole on the property plays at 451 yards into a prevailing wind. The scorecard reads "4" in the par row but anything upwards of that is quite possible. "The right side is guarded by a huge waste bunker and the left side by trees. The landing area for the driver is the narrowest on the course. The approach requires anything from a fairway wood to a mid-iron. The green is guarded on the left by a large bunker. The right side has a large undulating catch basin to chip from. The green is one of the largest and most undulating. No easy par saves on this green," summarizes Weist.

Being a former country club really has its perks! Not only does the staff know how to treat their guests, but the warm up facilities are top notch. Bent grass practice tees, chipping green with sand bunker and separate putting green await you once you've checked in at the Pro Shop. Further information is available at www.golfbattleground.com or call 765-567-2178.

You can't miss a trip to HomeofPurdue.com - website that is. The site of The Lafayette - West Lafayette Convention and Visitors Bureau makes planning your trip to the area a winning one. A complete list of activities plus stay and play package information for the aforementioned courses (look for the link under Getaways and Packages) is available. Not to mention, with loads of regional history there's plenty of other things to do than golf; although, my husband may not agree with me. Needless to say, we have differing views of vacations...

Article Tags: Lafayette Indiana Golf
Revised: 11/08/2010 - Article Viewed 25,293 Times
About: Deb Patton
---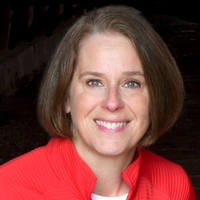 Deb Patton is the Women's Contributing Editor for Midwest Golfing Magazine. Her niche is writing unique stories that will help women enjoy the game at a higher level. Deb took up the game in 1992 and now plays to an 18 handicap. In fact, she shot 89 (her first round below 90) in 2008 at Erin Hills. She bested her career round by three strokes multiple times in 2009 and looks forward to breaking the 85 barrier in 2010. Besides golfing, Deb is an avid reader, culinary wiz, and also enjoys traveling.

---
More Articles by Deb Patton